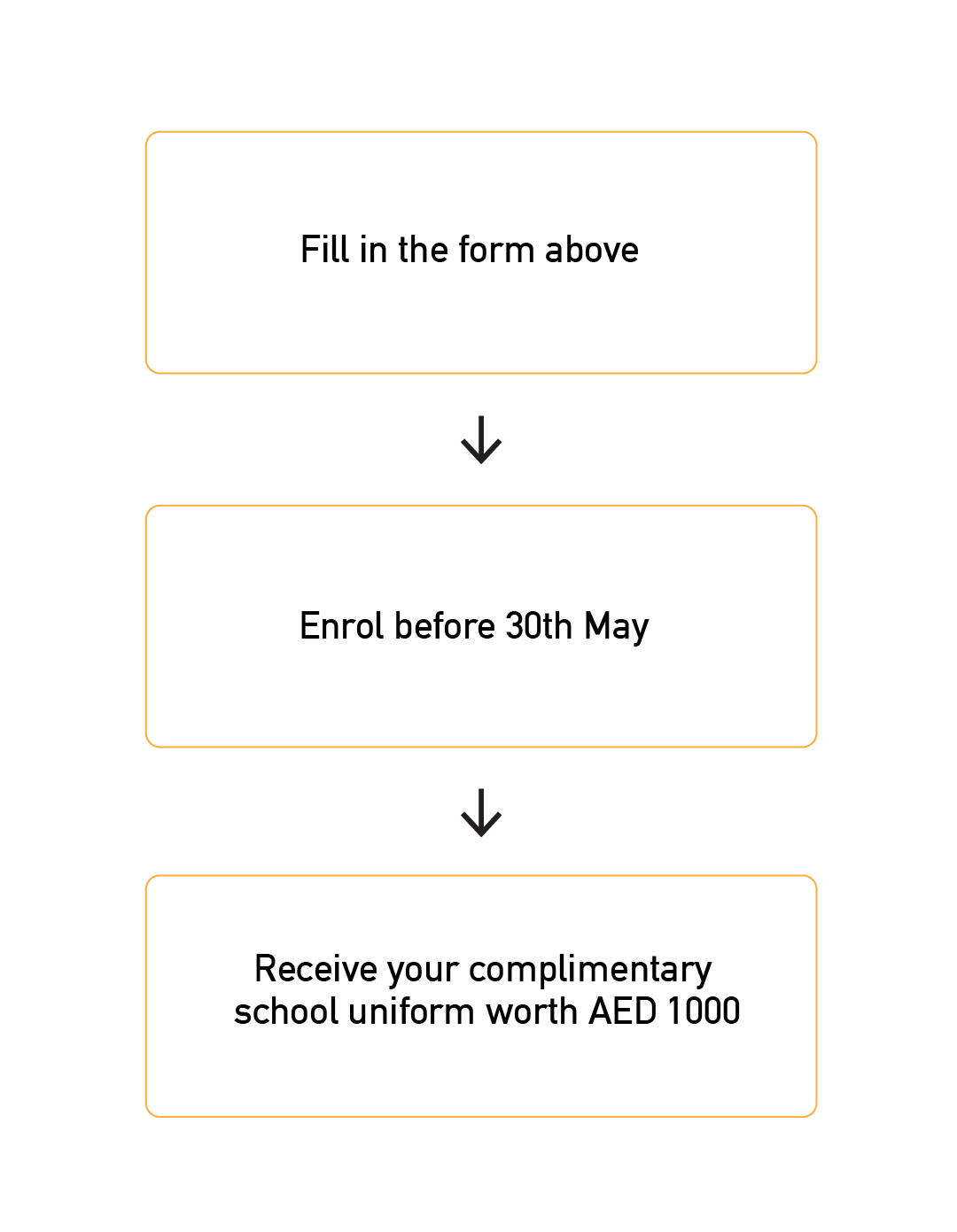 Al Ain British Academy is a welcoming, vibrant learning community. A forward-thinking school which aims to not only help our students grow academically, but also prepare them to be active, confident and caring members of our society. We pride ourselves in nurturing a truly international community, where students can excel academically and succeed in all areas of school life whilst maintaining principles and values, such as mutual respect and responsibility. We provide a top quality education from Nursery to Year 13.

Bateen World Academy aims to provide an outstanding international, holistic education in a creative, safe, caring, and inclusive learning environment. Our Bateen World Academy students are proud of their school, where there is mutual respect amongst staff and students.
We strive to continuously develop and improve education provision, both inside and outside the classroom, for all students. Our aim is for all students at Bateen World Academy to achieve and develop the necessary skills and competences needed for study at university, so they can flourish within their chosen career.

Mamoura British Academy is a member of British Schools Overseas. In the BSO inspection report 2020, Mamoura British Academy was noted to have many outstanding features.
At Mamoura British Academy, it is our vision to provide an innovative learning community, where we nurture our learners through Collaboration, Leadership and Creativity. We strive to educate the whole child and to give every student the quality education and learning experiences that they deserve, whilst playing a full and active role in our local, national and international communities.

Yas American Academy is a prestigious American Massachusetts State Curriculum, located on Yas Island. This state-of-the-art school boasts premium facilities and a learning culture that is student-centred, enabling students to make phenomenal progress through inquiry-based learning and project-based classrooms.
By exposing and challenging students to solve authentic real-world problems, Yas American Academy will empower your children with the needed skills to be active change-makers, positioning them to engage with the challenges the 21st-century will present.

Pearl British Academy is a diverse private International English school located in the heart of the Abu Dhabi city. Our staff are a highly qualified, professional, and dedicated team, who embed current educational best international practice.
Our Pearl graduates receive priority placement in any of our Secondary schools and we begin discussing this transition and visiting these schools early on, to ensure they and their families are informed, excited and confident about their transition to Primary School.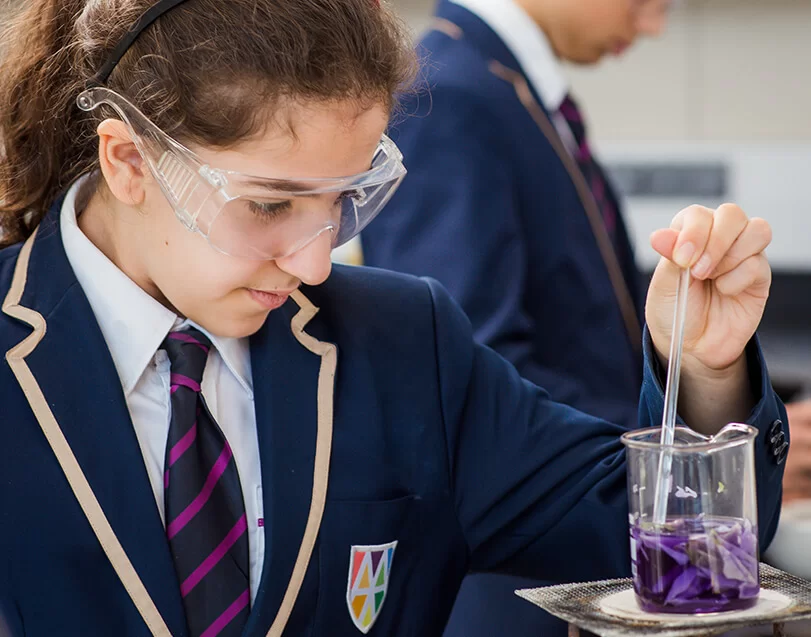 WHY CHOOSE ALDAR ACADEMIES?
Aldar Academies is constantly striving to provide all our students with access to the best education and facilities available. We recently became the first, and only, education provider in UAE to see all our schools become Microsoft Showcase Schools giving us direct access to the latest teaching and learning software.
We innovate in the classroom using the latest technologies to enrich the learning environment and our teachers continually undertake training and personal development programmes to ensure we stay at the forefront of educational standards.
As a network of seven premium schools, in key locations across the UAE's capital and in Al Ain, Aldar Academies is strongest when it works together. Throughout each academy, and in everything we do, we install our values of excellence, creativity, passion, respect, and collaboration, driving towards our purpose of 'empowering the next generation to shape our future'.
Our commitment to delivering the highest standards of education means that your children will leave their schooling with us not only with academic results enabling them to continue their studies in the world's leading universities but having personally grown into global citizens you can be proud of.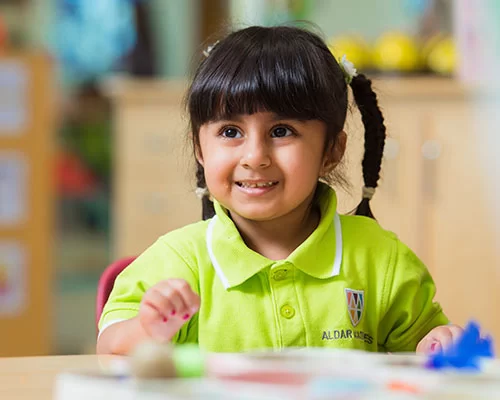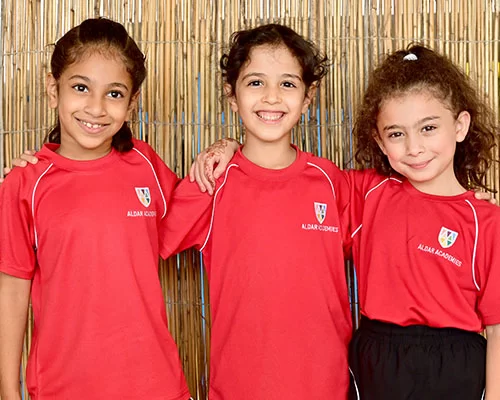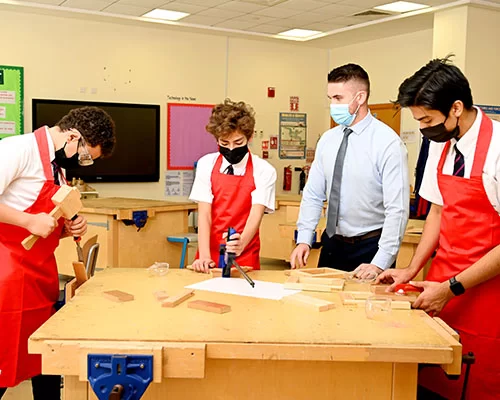 Enrol before 30th May 2023 and receive your complimentary school uniform worth over AED 1000!*
*Offer available until stocks lasts