0
7 Academies, 3 leading curricula
0
7,500 Students, aged 2-18 years old
0
15 years of academic excellence
0
OUTSTANDING RESULTS AT GCSE, IBDP AND A LEVEL
THE ENGLISH NATIONAL CURRICULUM
The English National Curriculum is among the most in-demand study options in the world, respected for its high academic standards and focus on developing confidence and individual thinking. The learning pathway is delivered through enquiry or 'project-based learning', a method of teaching which inspires a love of learning and deepens a student's knowledge by challenging them to complete real-world tasks.
THE AMERICAN MASSACHUSETTS STATE CURRICULUM
The American Massachusetts State Curriculum is the most highly regarded of all study programmes in the United States. With close ties to prestigious universities such as Harvard and MIT, it stands above other curricula for its rigorous, comprehensive and forward-thinking design. It's also considered to be more demanding – and therefore rewarding – than the American Common Core Curriculum.
THE INTERNATIONAL BACCALAUREATE PRIMARY YEARS PROGRAMME (PYP)
The IB Primary Years Programme (PYP) for children aged 3 – 12 nurtures and develops young students as caring, active participants in a lifelong journey of learning. Through its inquiry-led, transdisciplinary framework, the PYP challenges students to think for themselves and take responsibility for their learning as they explore local and global issues and opportunities in real-life contexts.
INTERNATIONAL BACCALAUREATE DIPLOMA PROGRAMME (IB DP)
The International Baccalaureate® (IB) Diploma Programme (DP) is for students aged 16-19. The IB DP is an international recognised and highly regarded Programme of study. Students at Bateen World Academy consistently achieve above word average points when they achieve their full IB DP. Research suggests that there are many benefits to choosing the Diploma Programme (DP).
HOW DO WE MEET OUR PURPOSE?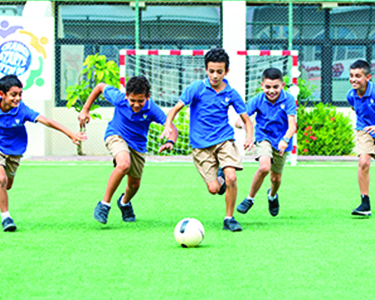 A collaborative, Emirate-wide network
We make our big idea happen using the strength of our network. With seven Academies in Abu Dhabi and one in Al Ain, we share knowledge and best practice between our exceptional teachers every single day. Ultimately, this has helped us to become greater as a whole than the sum of our parts.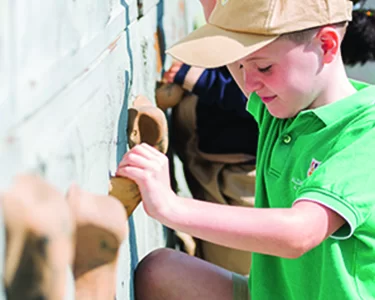 A leader for education innovation
Alongside skilled and qualified teachers, our entire network also combines the very latest education technology, which we incorporate with the curriculum in the most effective way. Students build their skills and acquire knowledge with some of the very same tools they'll eventually use in the professional world, preparing them for a digital future.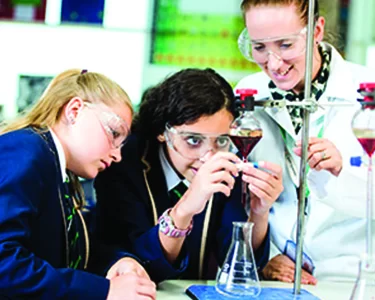 A direct path to international universities
Once a student becomes a part of the Aldar Academies community, they can walk a path with us straight to university. Aldar Academies' students gain an automatic placement to other academies in the network as they progress from primary school right up to post-16 study, avoiding any waiting lists.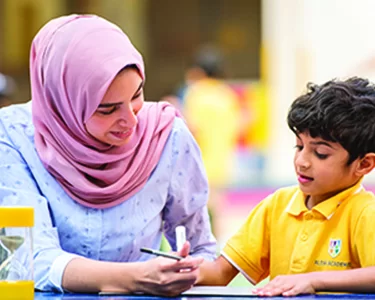 An accessible, exceptional education
With education playing such a pivotal role in the communities we serve, it is our aim to reach as many young people in Abu Dhabi and Al Ain as we possibly can. To this end, we have positioned our tuition fees to make our celebrated education accessible to more families across both Emirates.
Explore our academies
Aldar Academies are currently hosting a variety of virtual events. Book with us today!
We encourage families to tour our schools and meet our leadership teams to find out what makes each of our academies so special. These events are currently being held virtually; click here to see some of our upcoming events.